Senior Outreach Program
---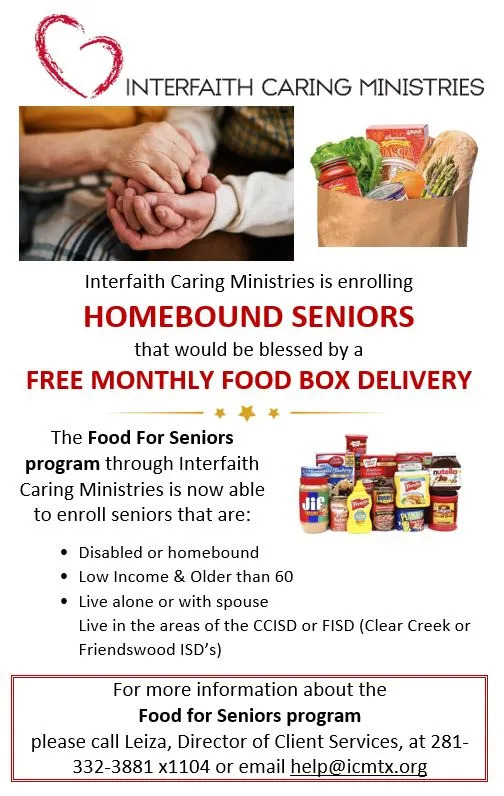 The Senior Outreach Program has been an ICM staple since its inception in 1990. What began with grocery deliveries twenty-six years ago has expanded to include rental and utility support, minor home repairs, monthly home visits, birthday visits that include gifts and a special meal, and support over the phone with our staff. In 2015 we further expanded the program to include dental care for a small, but growing number of enrolled seniors.
The Senior Outreach Program serves homebound and disabled seniors over the age of 60. Our focus is to serve those that live alone or with a spouse that is also disabled. This vital program serves 75 home-bound seniors on an ongoing basis.
The largest portion of the program is the monthly grocery delivery. Volunteers pick up orders from ICM's on-site food pantry and deliver grocery boxes directly to enrolled seniors. The groceries these seniors receive are filled with enough simple-to-make meals to last several weeks. 
For more information about the Food for Seniors program, please call Leiza Whitecotton, Director of Client Services, at 281-332-3881 x 1104 or email her at

[email protected]

.