ICM Resale Shop
Webster, TX
---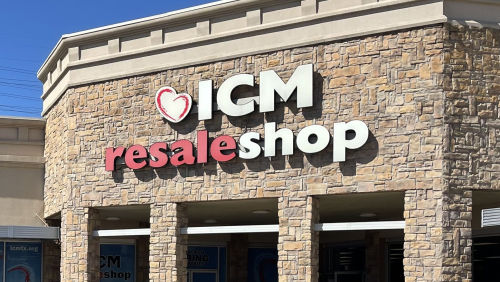 The ICM Resale Shop provides vital services, such as free clothing assistance to low income families. Proceeds support other charitable services of Interfaith Caring Ministries including our Food Pantry & Rent and Utilities Assistance programs.
---
Senior Discount Tuesday
Customers aged 62 and older will receive a 20% discount on their store purchase (fine jewelry and furniture not included) every Tuesday.
---
Store Hours of Operation:
Monday-Friday 10 am to 6 pm
Saturday 10 am to 5 pm
---
Zach Thomason, Resale Shop Manager
Shel Davis, Resale Shop Assistant Manager
Donations of gently used clothing, furniture, appliances, household items, and toys are accepted Monday-Saturday, 10 am to 4 pm. Please bring your donation to the receiving door 116 located in the back of the building. Please click here for our Item Donation Guidelines.
To schedule a large furniture pickup, please call (281) 332-2025. Furniture donation pickups are only being scheduled for Tuesdays and Saturdays. All donations are tax deductible.
ICM and our Resale Shop truly appreciate the overwhelming generosity from the community. Your donations continue to help ICM and our various programs grow and reach more people in our community.