Host a Drive
Every day ICM works to help stabalize families in our community by helping them stay in their homes, keep utilities on, and keep food on their table. We would love your help!
We are happy to help you hold a drive in your business, church or community organization. There are so many ways to help at ICM!
---
Info about the ICM Food Pantry:
Learn all about the ICM Food Pantry by visiting the Food Pantry page here.
---
How to Host a Drive
Create a goal and a timeline.
Pick a donation collection location.
Spread the word! Create flyers, posters, and social media posts. Include:

your goal,
last day to donate,
where to drop off donations,
who you are collecting items for (ICM Food Pantry),
and your contact information.

Schedule the donation pick up or drop off at ICM.
---
Here are a few ways to get donations coming in:
​Send an email! Get your email list together and send a nice note asking for support with a link to your page.
Be social! Share your drive information on your social media – don't forget to tag us!
​​Encourage healthy competition! Challenge a neighboring business, organization, classroom or another department to see who can reach their goal first.
---
Ideas for Drives:
Did you know that the ICM Food Pantry has a calendar of monthly requests? Click here to download it!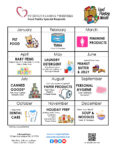 For more ideas about what to collect in your drive or fun drive themes, see our page on Donation Drive Ideas.
---
Contact Us
If you have questions about ICM, need any information for hosting your drive, or want to schedule a drop off or pick up of your donations, please contact us! [email protected]
---
Custom QR Codes for Online Donations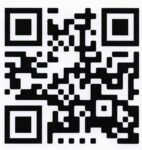 Do you want to have a custom QR code on flyers or your Drive information for your community to donate directly to ICM with the donations attributed to your organization? Contact Rachel at [email protected] to ask for a code!
---
ICM Logos:
When creating signs for your drive, you may want to include some logos for ICM.